Andy Reid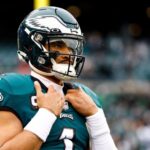 By: Kenneth Harrison
TheSouthernSportsEdition.com news services
Super Bowl LVII is this weekend and it features a matchup of two top seeds. The Kansas City Chiefs (16 – 3) and Philadelphia Eagles (16 – 3) both dominated this season.
Chiefs coach Andy Reid coached the Eagles from 1999 to 2012. In Philadelphia he had a reputation of not being able to win the big game. He coached the Eagles to five NFC Championship games, only winning one. They lost Super Bowl XXXIX to New England.
He became the head ball coach in KC in 2013 and won Super Bowl LIV. They played Tampa Bay the following year in Super Bowl LV and got blown out.
For quarterback Patrick Mahomes, this will help define his legacy. Based on talent he's an elite QB but he is judged on championships. If the Chiefs win this will be his second Super Bowl win. That will give him more SB wins than Brett Favre, Aaron Rodgers, Steve Young and Kurt Warner.
This will be the first Super Bowl matchup that features two black starting quarterbacks.
"To be on the world stage and have two Black quarterbacks start in the Super Bowl, I think it's special, and I've learned more and more about the history of the Black quarterback since I've been in this league," Mahomes said. "The guys that came before me and Jalen set the stage for this, and now, I'm just glad that we can kind of set the stage for guys that are kids that are coming up now."
"I think it's history," Jalen Hurts said in Philadelphia. "I think it's something worthy of being noted. It's come a long way. I think there's only been seven African American quarterbacks to play in the Super Bowl. To be the first in something is pretty cool, so I know it will be a good one."
Mahomes led the league in passing yards (5,250) and passing scores (41).
The game also features the first time two brothers will face off. Tight end Travis Kelce (KC) and center Jason Kelce (Phi) are both Pro Bowlers. Travis was third in the league in receiving yards (1,338) and he had 12 touchdown receptions. It's safe to say he's the focal point of the offense.
Philly has the #2 total defense in the NFL, only giving up 20.2 points per game and 301.5 yards per game. They also led the league in sacks with 70 during the regular season. They primarily did that with just their defensive linemen.
Kansas City was second in the league in sacks with 55. They rank 11th in total defense with 21.7 ppg and 328.2 ypg.
The Chiefs had the top offense in the league and Philadelphia is ranked third.
Running back Miles Sanders is an underrated threat. He was fifth in rushing with 1,269 yards and 11 TD's. Hurts is a true dual threat quarterback, rushing for 760 yards and 13 touchdowns. He was also tenth in passing yards (3,701), 22 TD's and 6 picks.
The Eagles feature two elite wide receivers is A.J. Brown (1,496 yards) and DeVonta Smith (1,196 yards).
I think this will be a very close and exciting game. I give the slight edge to the Chiefs.