2021 SEC Predictions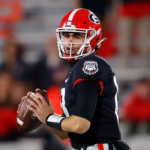 By: Kipp Branch
TheSouthernSportsEdition.com news services
Labor Day weekend is upon us and that means the greatest game of all, College Football kicks off.
I love many sports, but college football is just special. In this part of the world, you have SEC football; which is the best brand in college athletics.
Others try and duplicate it, but they simply come up short.
Oklahoma and Texas are moving over probably next season instead of 2025. Some critics say conference expansion is bad using excuses like geography, and any other reason they can find.
We live in a generation of participation trophies as it relates to sports, and quite frankly the SEC has an 'iron sharpens iron' kind of mentality and that keeps them ahead of the rest in the college football world.
Here are my 2021 SEC Predictions:
Most Overrated Team: Texas A&M: The 2021 hype train has the Aggies picked by some to knock of Alabama to win the West.
I don't think defensively A&M is there yet, and will Jimbo Fisher open up the offense to the Alabama and LSU levels of the past two seasons?
I don't think the Aggies have those types of weapons and will come up short in the West. What happens if they lose at home to Alabama? Well, they are and I think they end up losing to Ole Miss and possibly LSU.
Most Underrated Team: Ole Miss: Ole Miss may end up having the best offense in the conference. So, when you line up against this team you better be prepared to score a lot of points.
Everyone harps on the Ole Miss defense, but I ask the question they can't be worse than they were last year, right? I expect improvement out of the unit in 2021. This team could sneak up into the double-digit win category.
SEC West:
Alabama: Until someone knocks them off, they are the pick here.
Nick Saban is the best head coach in the history of the conference and he has the national championships to prove it in the playoff era of college football.
Ole Miss: This team is dangerous. Sleep on them if you want to.
Texas A&M: I'm just not buying the hype. This team is too conservative on offense, and do they have enough defense to be championship elite? The answer is no.
LSU: Coach O it is starting to slip away. Fix it in 2021 or your seat is going to get very hot.
Auburn: New coaching staff that wants to go from a spread offense to more of a pro type offense. Going to take some time Aubbies.
Arkansas: I love how the Hogs are building this roster, but you are in the best division of the best conference in college football.
Mississippi State: Not a terrible team, but you have six bowl teams ahead of you.
SEC East:
Georgia: This is an elite football program that gets the underachiever label by folks who don't hold everyone to the same standard they judge UGA by.
Could it be they know UGA is about to knock the National Title door down in the near future and what that may mean? Cue the 1980 jokes haters.
Florida: Gators will be good, but a different kind of good. One that starts with better defensive play. Florida lost 6,600 yards and 79 TDs to the NFL draft from last year.
Missouri: A much improved Tiger squad could challenge for 2nd in the East.
Kentucky: Nope, I'm not buying what you are selling Cats. Your offense is like watching paint dry.
Tennessee: Vols are building back the roster. It is going to take a couple of years.
South Carolina: The Gamecocks are starting a Graduate Assistant at QB. Ouch!
Vanderbilt: We love the Dores during baseball season, but they are an instant win during the fall.
SEC Title game will be Alabama against Georgia.